About Mags Cathey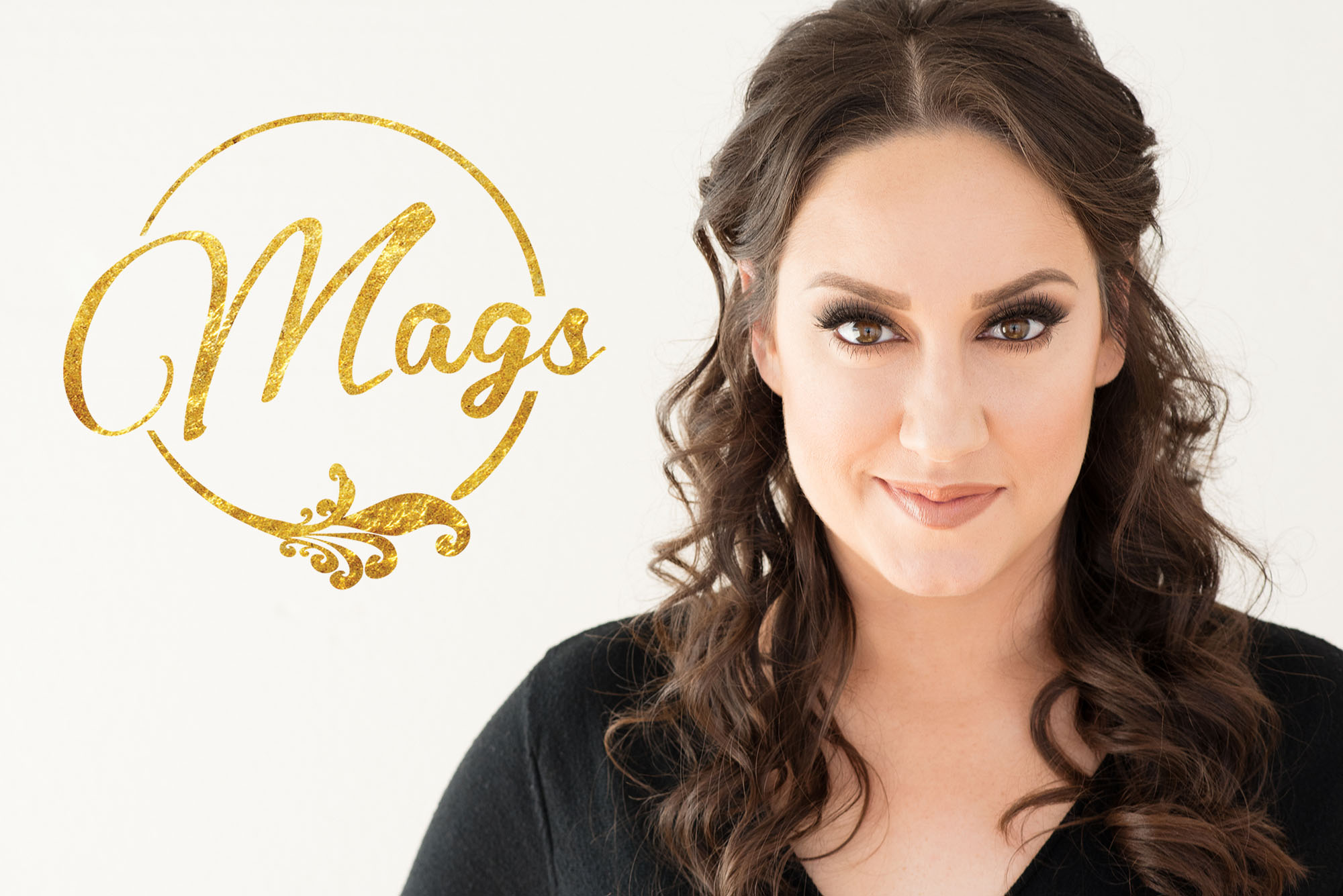 "My passion is making women feel gorgeous in their own skin. Whether they're taking beauty portraits, modeling for a photoshoot, or marrying their best friend, I want them to feel calm, confident and exceptional. I want to help you be your best self."
Maggie has been a makeup artist since 2006 and started Mags Cathey in June of 2012. Originally from Long Beach, California, Maggie moved up to the Glendora area for college. During that time she got to work on weddings, short films and photo shoots. Even though Maggie was going to school for theater, it didn't take her long to realize that makeup was her passion and in 2009 she took a leap of faith and pursued a different path. It wasn't until the summer of 2012 that Maggie finally got to live her dream and be a full time makeup artist, and Mags Cathey was born.
What Makes Us Different
Being a great artist isn't just about your training, your credits, your followers, or even your talent, it's also about being the kind of person that people want to hire. At Mags Cathey, we work really hard to be the kind of people who listen to everything you need and want, who put you at ease no matter what the situation, and who put a smile on your face. We love what we do, we love people and we always do our best to bring a calming and fun presence to any shoot or event that we work on. From weddings to runways, we strive for excellence and we promise a good time. We are delighted if you like our work and enjoy our portfolio, but we can't wait to meet you in person!
Maggie Cathey
Owner/Lead Makeup Artist
Happily married to an awesome guy who makes her life great. They have an amazing little baby girl named Ellie May who is the cutest gerber baby you've ever seen, and she thinks that chocolate cake can solve almost any problem.
Julie Ryan
Lead Hair Stylist/Makeup Artist
Hails from the great state of Utah where she trained and got her cosmetology license right out of high school and started her work as a hair stylist and makeup artist. She is bubbly and thinks smiling is the greatest.
Allie Babbitt
Hair Stylist
Allie's passion for all-natural products and healthy living extends into her career as a creative hair stylist. Clients always comment on how calming her presence is, and how she always makes them feel welcome. We like her, too!
Rachel Rupp
Hair Stylist / Makeup Artist
Rachel is newly married to her awesome husband, Adam. With a sweet, bright personality, she can make anyone happy. She has a passion for creative hair styles and making brides feel beautiful and fabulous on their wedding day.